The new life of a historic brand of Italian ceramics: since 1983, Ceramica Magica has been offering a complete range of products with different aesthetics and impeccable quality. The evolution over time of an eternal style, under the banner of Made in Italy excellence.
EXCELLENCE IS AN ART WE AIM TO PURSUE
There is a common thread that draws and connects the profile of a car, the lines of a dress, the shape of a lamp, the aroma of a good coffee, and the fragrance of an excellent wine.
An invisible thread that connects stories of people, families, companies, and entire cities: it is Made in Italy, a set of intangible ingredients such as know-how, design, and belonging to a territory.
Ceramica Magica has been nourishing this intangible feeling since the 1980s, exporting its products of excellence all over the world.
Ceramica Magica,
ceramic quality made in Italy.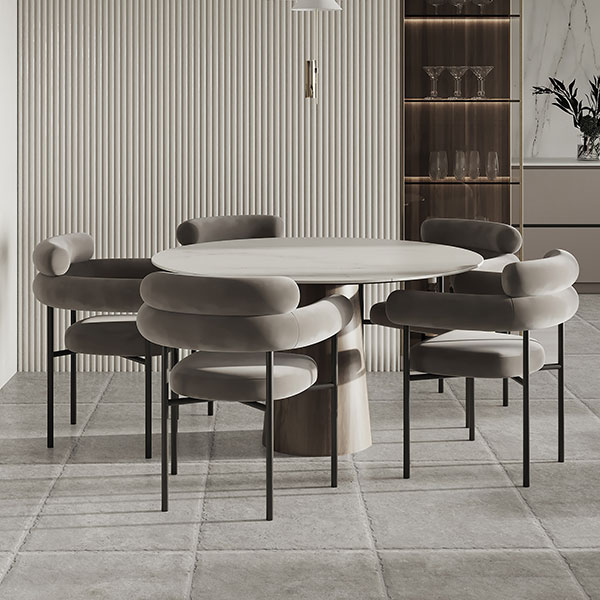 EVERYDAY VALUES
Research, knowledge, technology, passion for ceramics: these are the coordinates we follow to offer you the best.
THE EVOLUTION OF TRADITION
From the solid foundations of the ceramic district, Ceramica Magica has been pursuing a history of excellence for 40 years, always proposing new collections using creativity alongside the development of new technologies.
OUR PROPOSAL
A proposal that combines tradition and contemporaneity for porcelain stoneware floor and wall tiles that decorate all environments with personality, both for the private and the contract sector.
A SMALL GESTURE FOR SUSTAINABILITY
If you are not browsing or have stepped away from the computer, you consume less energy with this screen. To resume browsing, simply click anywhere on the screen.